Celebrities communicating a health or charity message by Jenny Agutter
When I returned to the UK from the US, where the approach to fundraising is quite different, I found myself being asked to open fetes, speak at women's institute meetings, take part in fundraising concerts or just turn up and be photographed at some event or other all for very worthy causes.
I was also asked to become more involved by becoming a patron or ambassador for charities.  I realised quite quickly that the latter approach was more appealing because I felt I could do more for a handful of charities that I knew something about, than many that I had little involvement with.
People in the public eye are in a position to highlight causes, for me it is much easier to discuss an issue if it is something that is genuinely close to my heart. If I were to be involved with many charities I knew little about. I wouldn't expect the public to take me seriously. The few organisations I work with I feel passionate about, they are charities I have become involved with for personal reasons. I have worked longest with The Cystic Fibrosis Trust after finding out 35 years ago, when my niece was born, that she had the life threatening condition Cystic Fibrosis.
Like one in twenty five people in the UK I am a carrier of the gene which can lead to a baby being born with the condition however this only happens when both parents are carriers. Despite the condition being the most common life threatening hereditary disease in the UK, relatively few people know about it.
Fundraising and making people aware has been very important to me, as I have seen how the advances in care and medication have changed the lives of those families I have come to know who are affected by Cystic Fibrosis. In 35 years the median life expectancy of someone born with the condition has gone from pre-teens to half of those with CF today expecting to live to 41 years.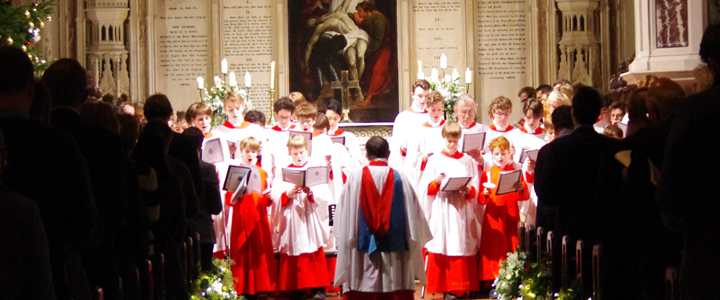 I will be taking part in Carols by Candlelight at St Luke's Church this year to raise money for the Alice Martineau appeal. Alice was a wonderful singer and songwriter she had CF and died aged thirty, twelve years ago. She was a friend and this annual Christmas carol concert is a wonderful way to remember this vivacious and talented person and look forward to a time when Cystic Fibrosis is no longer life threatening.
Author:
Discovered by Walt Disney at the age of eleven, Jenny embarked on a career that has spanned four decades. She appeared in a number of films that have become classics such as Walkabout, Equus, The Railway Children, The Snow Goose & An American Werewolf in London. As well as regular stage appearances in the West End & with RSC, she is a familiar face on TV, having starred in series and dramas including  Spooks, the Alan Clarke Diaries and most recently the hit series Call the Midwife. She has just completed filming series five.