Diabetes: Let's cut the Gordian knot by Debashis Bhattacharya and Kamlesh Sheth
There are now 4.05 million people with diabetes in the UK, which includes 3.5 million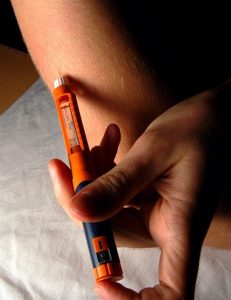 adults which is an increase of 119,965 compared to the previous year. This has increased by 65 per cent over the past decade. There are also thought to be 549,000 people with undiagnosed Type 2 diabetes. The National Audit Office figures show that despite the £10 billion spend on diabetes, 80% of which is on managing complications, only 60% of patients receive the eight NICE recommended checks, which are key to preventing complications. The uptake of diabetes education for newly diagnosed diabetes patients, which is the cornerstone of self-management in the community, is further abysmal at less than 4% in England. There is also the problem of reduced adherence to care, which is about 50%. There is thus a sense of urgency about overhauling the services.
Many of the problems of diabetes are attributed to both patient as well as clinician apathy.
Communication between the healthcare provider and the patient is key and needs to be strengthened beyond clinic interactions. A vast majority of people with diabetes have mental health problems most of which are not clinically apparent. Many have other issues like eating disorders and frank psychiatric problems. These reflect in reduced motivation and lack of adherence to agreed recommendations. Furthermore, blood sugar fluctuations resulting in perilously low blood sugars often become barriers to management, as the clinician is often unaware as this may occur outside clinic times and is often not reported.
Behavioural interventions in the form of personalised nutrition advice and exercise and improved lifestyles have scientifically proven benefits, and needs to be encouraged and made freely available.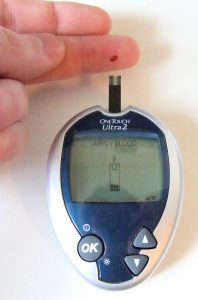 Use of technology, especially mobile health can be extremely useful in the delivery of better quality care. Diabetes education can be provided on mobile platforms using video-link and two-way
communication, which obviates the inconvenience, cost of travel and taking time off from work. There are extremely useful commercially available glucometers and mobile platforms which are able to track blood glucose and transfer it to the clinician via the internet and even prepare trends and reports. They are even able to predict adverse events like low blood sugars.
Lifestyle management and psychological support can be given on mobile platforms using video, text or chat. In this way, people with diabetes can have the benefit of a comprehensive multimodal management without the need of travelling and waiting in busy clinics. Face to face appointments can be reserved for the more ill. This will enable the goal of managing diabetes in the community, and reallocating and prioritising resources, with better results both in terms of efficacy and economics.
There is however, a need for a cultural and attitude shift. There may also be a need for training and legal support. Some progress is being made in this field.
The cost of using mobile health is not at all prohibitive and can be easily afforded. However, it does need a change in culture as the tradition of patients going to healthcare will now need to be changed to healthcare going to patients.
 Authors:
This post was co-written by the founding directors of Aegleio:
Debashis Bhattacharya worked as a surgeon for two decades in India and ?the ?UK before moving into the pharmaceutical industry where he has worked with Novo Nordisk, Abbott and Eli Lilly. He is trained in Health Economics at the University of Oxford, Healthcare Innovation at the Harvard Business School and Digital Medicine at the Rice University. He is a keen researcher and entrepreneur.
Kamlesh Sheth is a physician with over 25 years of experience in healthcare, including within clinical medicine, academic research, pharmaceutical & the med-tech industry and healthcare entrepreneurship. His interests span orphan and ultra-orphan diseases, medical devices and digital healthcare. He has experience working across the world in Asia, Europe and the USA.