Say Communication's home town of Wimbledon is currently in the limelight because of the famous tennis tournament, but did you know that Wimbledon is also where the iconic 1970s BBC children's TV show The Wombles takes place? As part of our ongoing Wimbledon celebrations, we'll be taking pictures of Orinoco the Womble at locations all over Wimbledon from the top of the common to the centre of town in order to give you the opportunity to test your Wimbledon knowledge and, of course, win prizes.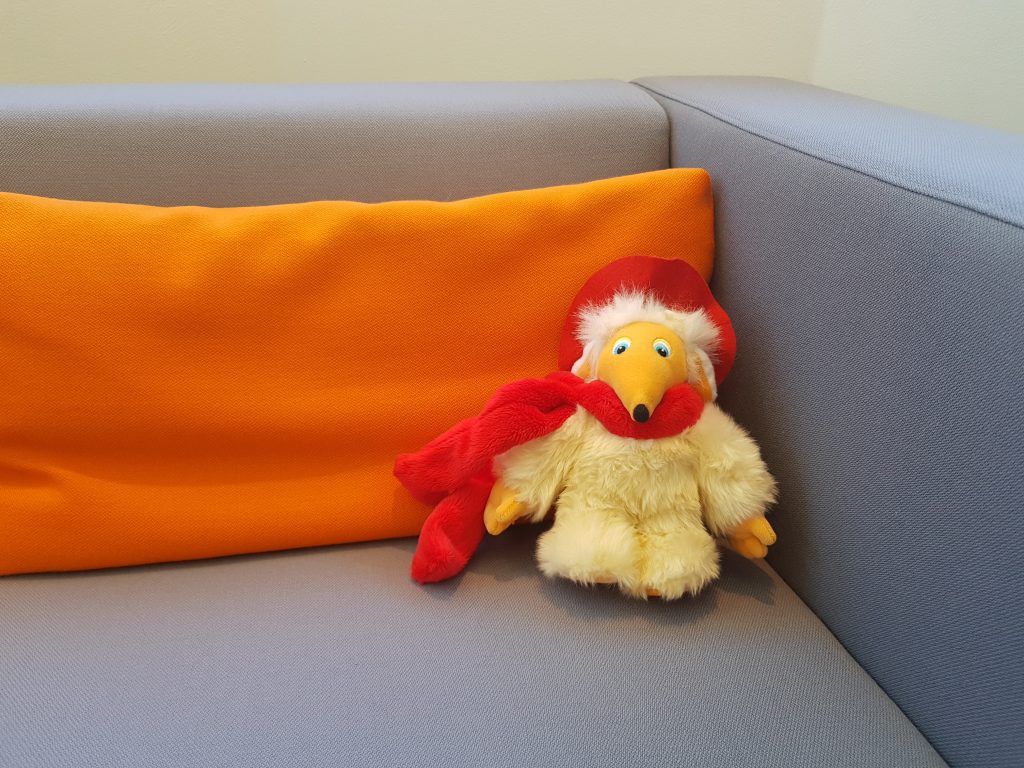 Here's how this is going to work: every day we'll be heading out and about to various spots in Wimbledon that that are either well known locally, internationally famous or that have some interesting trivia attached to them. We'll then be Tweeting out the picture of Orinoco the Womble from our Twitter account (@SayComms) and using the hashtag #WheresWombledon with a question. We may ask where the image was taken, or about something in the image itself and if you think you know the answer then either Tweet the answer at us or send an email to hello@saycomms.co.uk and include '#WheresWombledon?' in the subject line. We will also be collating all of the questions in this blog post as the competition continues.
At the end of Wimbledon we will be giving away a bottle of Bailey's new Strawberries and Cream liqueur to the person who has correctly answered the most questions, or £15 in Amazon vouchers if you're not a Bailey's fan or live outside of the UK and Ireland. You are welcome to use your favourite search engines to help you answer the questions, so feel free to enter even if you don't know the first thing about Wimbledon.
If you do choose to answer any of the questions by email, we promise not to use your email (or any other personal information) for anything other than notifying you if you win the competition. Our full privacy policy can be found here.
Happy sleuthing!
The Questions (use the links to see the original Twitter posts)
No. 6 (10th July)
#WheresWombledon? Orinoco out to post a letter to Cairngorm MacWomble about the fun he is having in Wimbledon this week! Do you know what road this post box is on? Send your answers to us via DM or email for the chance to win a #Wimbledon prize. (Original Post)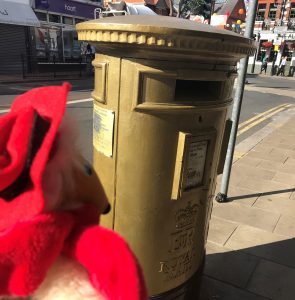 Answer: Worple Road
No. 5 (6th July)
#WheresWombledon? Getting directions to #Wimbledon tennis! But can you guess where this particular information stand is? (Original Post)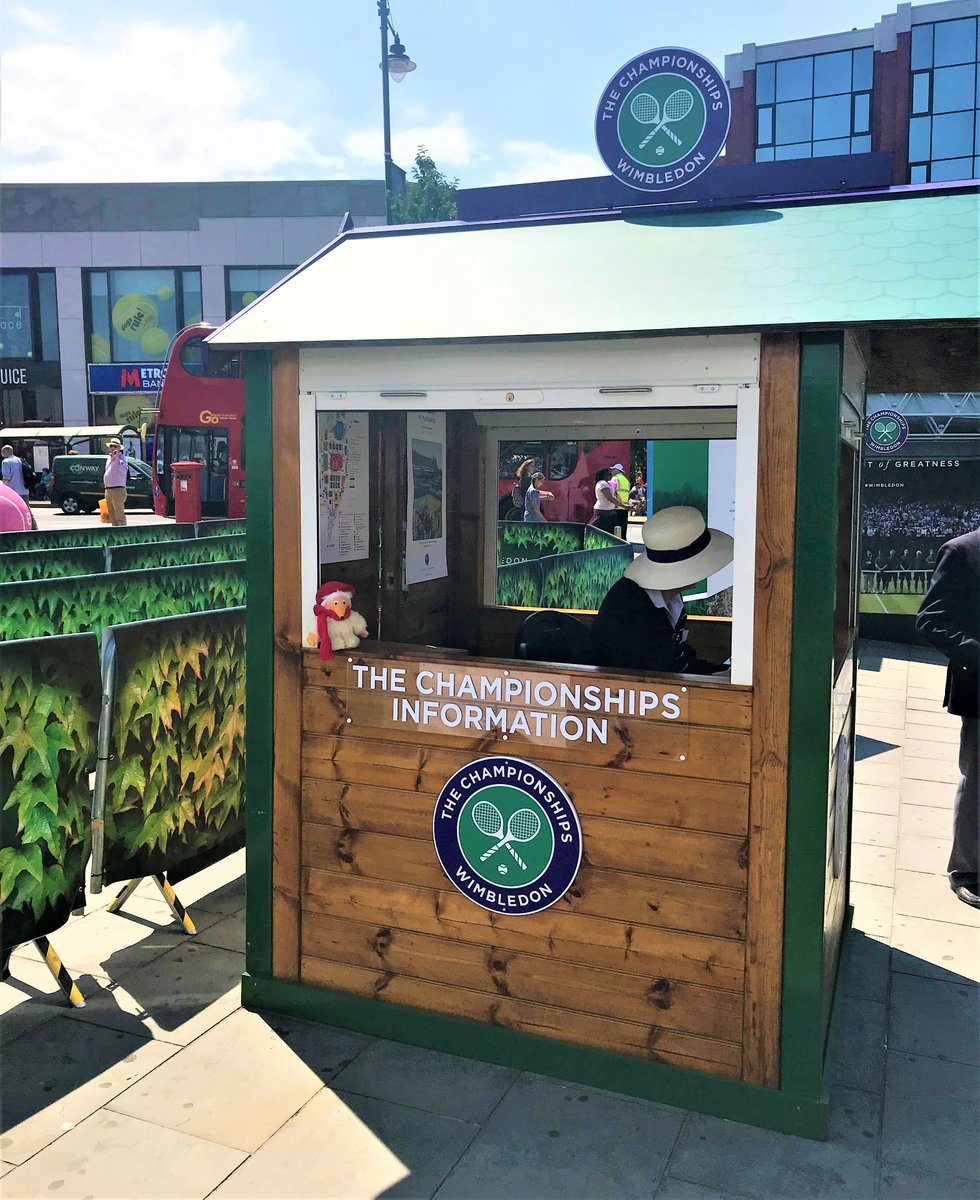 Answer: Wimbledon Station or Wimbledon High Street
No. 4 (4th July)
#WheresWombledon? Out for a walk on #WimbledonCommon. Do you know which circus is currently in residence on the common? Send your answers to us via DM or email for the chance to win a #Wimbledon prize. (Original Post)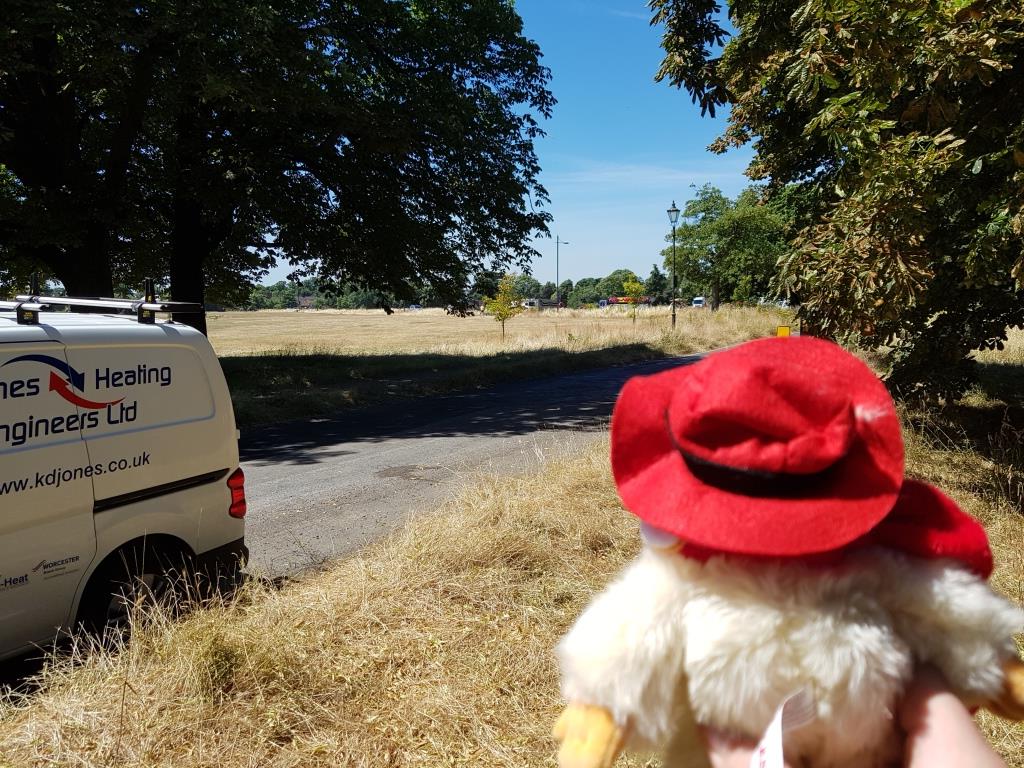 Answer: Wimbledon Common Fun Fair
No. 3 (4th July)
#WheresWombledon? Considering having a curry at the Rajdoot in #WimbledonVillage. Can you tell us which tennis star is a big fan of takeaways from the Rajdoot? Send your answers to us via DM or email for the chance to win a #Wimbledon prize (Original Post)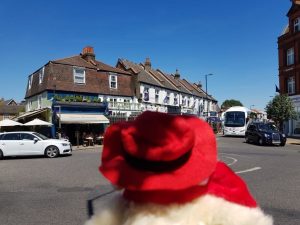 Answer(s): Roger Federer, Sloane Stephens, Venus Williams and others
No.2 (3rd July)
#WheresWombledon? In #WimbledonVillage and relaxing in the sun outside a local pub. But which one is he at? Send your answers to us via DM or email for the chance to win a #Wimbledon prize (Original Post)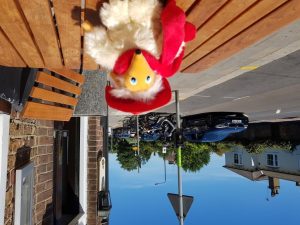 Answer: The Rose and Crown
No.1 (3rd July)
#WheresWombledon? Orinocco is out taking a look at all the #Wimbledon decorations that businesses have put up in #WimbledonVillage. Can you tell us which business has put this up? Send your answers to us for the chance to win a #Wimbledon prize (Original post)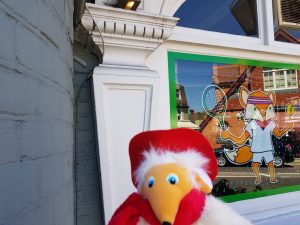 Answer: The Dog and Fox