13 April 2015
By The Say Team
Will Microsoft's Security Measures in Windows 10 Tarnish Open-Source Development?
When Microsoft released its operating system Windows 8, it created a huge divide in the tech industry over the fundamental design changes that the company had implemented in relation to its previous iterations of Windows. The media fixated over the radical change and unfortunately all the back-end work Microsoft had implemented was largely overlooked.
However, on a less superficial note, unlike previous versions, security played a major role in Windows 8. It incorporated numerous features that were valuable to both business and individual PC users alike. In fact, Microsoft's emphasis on security could even be seen prior to logging on, having to first enter your email and password to access your computer. The changes were also apparent throughout the operating system with the inclusion of a built-in anti-virus, a more comprehensive Windows Defender (a full-blown anti-malware solution) and even an updated, more secure build of Internet Explorer, IE10.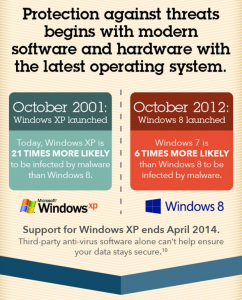 It's clear that Microsoft had set out to increase the security even to the extent of issuing an infographic showcasing, 'how the evolution of security threats impacts businesses'. With Windows 10 expected Q4, 2015, many have been speculating its new level of security.
When I looked at the Windows 10 Technical Preview, it seemed that Microsoft had yet again set-out to make this iteration of Windows the most secure operating system yet. Whilst after the final build is made it still has to be tested and scrutinised by cyber-security specialists, it's clear that Microsoft is taking our security into its own hands.
To us security enthusiasts another interesting feature is "Secure Boot" which Microsoft wants to enable by default on Windows 10 machines. Basically, Secure Boot looks at the digital signature of a system's firmware (such as Windows 8 & Windows 10), whereby preventing unauthorised operating systems to start-up. Whilst present in Windows 8 it can be easily disabled – whereas in Windows 10 you won't be able to.
BUT will Windows 10 live up to the expectations of those who require or desire an open-source platform like Linux?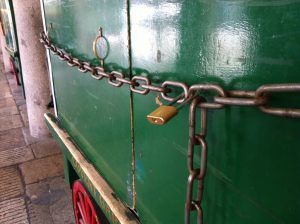 The fact that Windows 10 prevents machines from utilising open-source firmware, such as Linux OS – widely used by the fervent PC user, and even stock exchanges around the world, such as the London Stock Exchange has generated more than a ripple of concern for many business and individual users across the globe.
And Microsoft has already run into trouble with certain companies and even countries such as China with its use of Windows 8's security, so again the question – how will Windows 10 live up to users that require or desire an open-source platform like Linux?
Until Windows 10 is fully released we won't be able to answer the question, however I personally think it would be inappropriate to force users to use Secure Boot, despite it offering increased security it might deter users from upgrading to Windows 10 all-together.
So as a PR agency with a specialism in security – we feel the jury is out – we'll wait and watch before concluding our opinion on the real security value of Windows 10.
-Written by Chris M.