Children, the weight issue and how we deal with this responsibly?
Barely a week passes without an article about a family whose child has been told by their local school that they are overweight according to the National Child Measurement Programme (The Mirror). Reports in the press on figures from the World Health Organisation (WHO), also identified that Britain's children are becoming increasingly rotund.
On the flip side we see tragic primary school girls becoming so obsessed with their weight at such a young age, using teen (very slim) idols as their barometer of what makes a girl successful. Somewhere there needs to be a balance.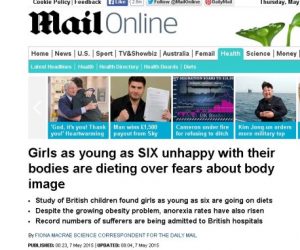 Is the media fuelling this dichotomy? Headlines like: Nearly 1 in 5 British Children are Overweight or Obese (The Guardian) are interspersed with Girls as Young As Six Dieting (Daily Mail). All confusing messages.
As a parent of a seven year old boy, I am constantly telling him not to worry about weight, but somehow he is already conscious of it. He talks about 'fat' children at school and mummy having a bigger tummy. At seven he's already aware of his own body image. How at such a young age? Are we as parents guilty of talking about people's size subconsciously? Have we uttered a throw away comment or been derogatory about people being 'fat' or 'skinny'? Maybe, and for that I feel guilty.
We as PR professionals have a duty to ensure we use positive language when selling in stories around children, food, weight and general well-being. One of our clients, Infant & Toddler Forum, is campaigning to #ActEarlier4Health to ensure that we give children the best possible start in life. This course of action focusses on the importance of good nutrition and positive eating habits earlier in the human lifecycle from pre-conception, during pregnancy and beyond. The hope is that this will give children the right start and hopefully change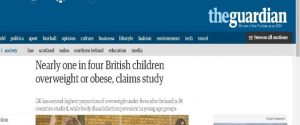 parental behaviours too.
I do think there is a need for something that offers parents guidance on how to talk to children. Something that means we can provide positive role models, learn how to talk about weight, good food and healthy habits. But there is some advice out there if you know where to look. If you're a parent, guardian or grandparent, you might find the following useful:
10 ways to talk to your child about weight – BBC
Talking To Children About Weight – Weight Concern
For healthy eating advice for young children visit Infant and Toddler Forum.
As a PR professional and parent I feel duty bound to signpost these now!
-Written by Louise B.