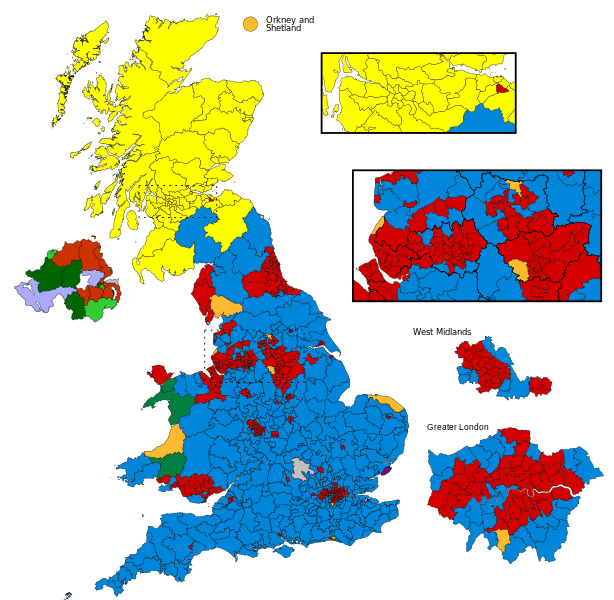 15 May 2015
By The Say Team
Barely Political – Social Media Influence
Social media plays a huge role in our private lives, however it is equally a tool for businesses to either keep in contact with their clients or actively sell via various different social media platforms. Similarly, political parties used social media to great effect, perhaps starting with Barack Obama in the 2008 US Presidential Election.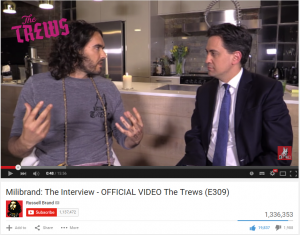 In the UK, social media has also played its part, with the likes of Russell Brand stepping in and expressing opinions on his YouTube channel, The Trews. The reason this played a significant role in the run-up to the 2015 General Election comes from Russell Brand's audience demographic. Although this is a vast generalisation, there is unlikely to be a large overlap between those who regularly watch Newsnight or Question Time and those that would naturally tune-in to The Trews.
Being a young professional myself, I am often on YouTube watching videos, therefore when I saw Russell Brand's video pop-up on my newsfeed on Facebook, I thought to watch a few minutes of his video. In contrast, I didn't tune into Question Time or Newsnight to watch the political debates.
In this respect, social media had and will continue to have a big influence on people, especially to those that actively use it. It is therefore interesting to see a comparison between the various parties and further the individuals involved. We used Topsy, a social media analytics tool that allows you to benchmark three search terms within a timeframe of a month.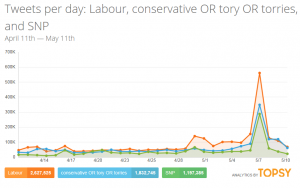 Despite the graphs not being absolute – we haven't corrected for keywords such as "labour", "conservative", "tory "and "SNP" being used in other contexts) – it still gives us a good indication on how the parties performed on social media. It came to no surprise to see the Labour party being mentioned a lot more on social media; this comes naturally as labour party voters are more active on social media than other party voters.
Looking at the spikes, it's interesting to see how Question Time had an effect on Ed Miliband, David Cameron and Nick Clegg, however in comparison to the mentions and the impact the parties had on social media, it's clear to see Labour came out on top. This is because Russell Brand's interview with Ed Miliband was published on the 29th of April, where the video alone was watched over 1.3million times.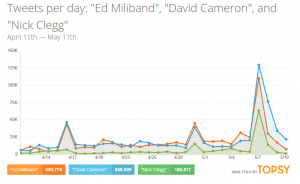 Whilst taking a step back, it's clear to see social media has a lot of influence, it didn't determine the course of the elections. However, neither did the opinion polls, which consistently pointed to a hung parliament. It would have been impossible to predict the outcome of the general election, however by using social media one can communicate with their audience a lot better, be it for a political party, a business or an individual.
With all things considered, it's still interesting to see that there was a lot of news surrounding Labour, and yet this did not translate into a significant rise in seats. Being someone who doesn't hold alliances in any camp, I was quite surprised to see the result, especially after having seen a lot on social media suggesting Labour had a lot of support.
-Written by Chris M.