Communicating the prevention message by Tam Fry
In its reaction to the latest National Child Measurement Programme [NCMP] figures, the Infant & Toddler Forum is quite right that the government must concentrate on preventative measures to prevent obesity. As far as I am concerned, "measures" is the key word since Whitehall has consistently failed to demand any kind of child measurement which would help to check that children don't stray from a healthy weight. The Forum itself said as much when launching its Open Book on Growth in (ITF 2007) and it must be clear to both of us that the UK has a childhood obesity epidemic significantly because of this. At the National Obesity Forum, we are constantly communicating in the media, offering solutions to prevent obesity in the future. But it is a message that is taking a long time to get through.
It is high time that a national assessment protocol was put in place.
It is vital that children are routinely measured from birth to maturity. This will identify, as early as possible, any signs of excessive weight gain as directed by the Chief Medical Officer for England, Sir Liam Donaldson as long ago as 2003. If they show such signs of excessive weight gain, a programme similar to UCL Institute of Child Health's,"Trim Tots", should then be immediately implemented to bring them back to a regular weight. It is ludicrous to wait until children are demonstrably overweight / obese before resorting to a weight-loss programme as happens today. When that scenario is followed, it is much harder to achieve the desired result. Prevention is ALWAYS better, easier – and cheaper – than cure. But how do we communicate the prevention message?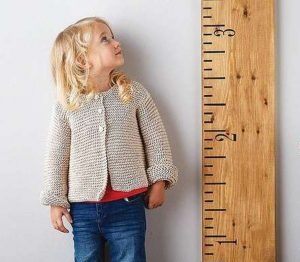 We have made it clear in our communications that all children should be measured throughout their
growing years until it is clear that they are so healthy that the protocol can be discontinued. Measuring should begin with weight and length being assessed in the first year of life whenever standard health reviews and immunisations are carried out. At the age of two (the integrated review) height and weight should be recorded and BMI calculated, and this should be repeated yearly until school entry. I am convinced that a significant proportion of children would then not be numbered amongst the shocking 21/9% who are overweight/obese by the time they get to Reception.
BMI should then be assessed annually through primary school, again to see that many more are not counted in the 33.2% who have put on yet more weight by the time they are ten. It will be a tragedy if the Prime Minister's strategy to tackle childhood obesity [expected in the New Year] does not include this provision. A House of Commons Health Select Committee Health first recommended this in 2004 and surely its message must now be heeded.
Remember that overweight/obesity also affects some 37.5% of teenagers so assessing BMI annually at secondary school is also warranted. If that sounds a lot, remember too that their weight gain doesn't stop there.  The fact that 63% of UK adults are overweight is chilling. We have to do everything reasonable dramatically to reduce that figure.
Author:
Tam Fry, Honorary Chairman, Child Growth Foundation. Tam has spoken for children with growth problems since 1977. Initially, he tried to balance medical lobbying with his day job as a BBC Television producer but succumbed to the unequal struggle in 1988 and became involved full time with the charity.
In 2005 he joined the Board of the National Obesity Forum and is now their spokesperson.