Is Twitter still a must-have for brands' communication strategies? We look at the best Twitter alternatives in a post-Musk takeover social media landscape.
In this blog:
The state of Twitter… uncertainty, disinterest and declining ad spend abound
The state of LinkedIn… it's changing, and could benefit from Twitter's downturn
Don't overlook Reddit for its insight
Some emerging Twitter alternatives to keep an eye on
It's sunk in, but is Twitter sinking?
Since Elon Musk's buy out of Twitter in October 2022 – marked by his now infamous sink stunt – many users of the platform have departed or are actively seeking an alternative. Many have taken issue with Musk's politics, the increase in hate speech after he completed the purchase, and controversial reinstatements to the platform – the most infamous example being former US President Donald Trump.
For those that have stayed, widespread discussion around peculiar algorithms and user experience failings abounds. This volatility is due undoubtedly to the departure of thousands of staff members, which has sent waves of negativity about the future of the platform around not only the West Coast, but global, tech and healthcare communities.
If the anecdata isn't enough, well-substantiated advertising figures indicate that trust and investment in the platform from advertisers is also in decline. A widely-circulated report from Media Matters stated that 50% of Twitter's top 100 advertisers are no longer using the site.
So, what should b2b brands do in the face of uncertainty not only around one of the world's biggest social media networks, but what this means for social media more broadly? Here's the SAY take…
The state of LinkedIn
One of the platforms to shift investment and focus to is LinkedIn… quite often the obvious answer is the right one. The professional networking site is as divisive as its use is ubiquitous among the technology sector, and with good reason. LinkedIn has increasingly been known as a platform suffused with self-congratulatory, smug and frankly outrageously made up 'wisdom', commentary and observation by those seeking a shortcut to clout. This phenomenon, hilariously chronicled by (ironically) the Twitter account 'The State of LinkedIn' may well have reached its nadir though. The genuine, well-meaning users and brands are seeing past the nonsense and helping to maintain LinkedIn's purpose as a place to connect professionals, discuss their sector, and market niche and sector-specific products and services to with certainty that the audience you reach is more or less exactly your target one.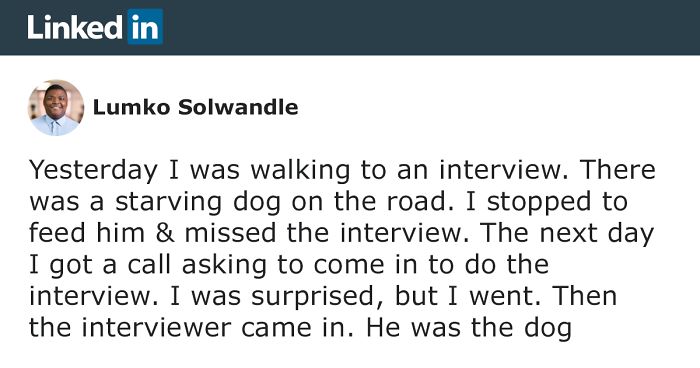 The maintaining of its purpose has seen LinkedIn retain and grow its user base – and crucially their trust – while other major platforms have floundered. Meta, has come under intense scrutiny for its use of data, moderation policies, and its algorithm – the latter of which has been accused by brands of placing their content in dangerously close proximity to harmful content and persons. The relative newcomer to the major stage, TikTok, has received equal scrutiny due to its provenance and ownership. This has put many, especially US-based, brands off fully leveraging the platform, for now at least. So, despite its reputation for remaining something of an overly conventional platform, LinkedIn has retained the trust of its current users, and that cannot be undervalued.
There is some data to suggest LinkedIn has benefitted in monthly active users and new users since Twitter changed forever, but the picture will likely become clearer later in 2023. What is certain is that LinkedIn is one of the only remaining – and growing – models of a centralised internet experience – feeds of text, images and video orchestrated by algorithm – that feels familiar to both users and brands. The experience and use of the platform can be either passive or active, unlike the emergent decentralised messaging model – think WhatsApp, Signal, Telegram and Discord – that ultimately require participation to be valuable.
For that reason – the retention of genuine, relevant and targetable users – do not be quick to be seduced by platforms jostling for a share of Twitter's user base, and overlook this social networking mainstay which, when used to provide genuine insight, is still unrivalled for B2B marketing communications and will likely continue to be so.
Reddit – to perceive, rather than publish
Of course social media is not only a place to publish. Twitter has long been a source of social media monitoring for audience insight. Given the platform's current volatility, any insight or observation gleaned from it should be treated with caution lest it be misrepresentative or simply erroneous. There is no better time to look for insight elsewhere. For any brand looking to understand its audience, sector or related subjects and communities better – where better than a platform built on the premise of anonymity, community and curation – Reddit. The platform – that now has 430 million monthly active users – thrives on anonymity and community-moderated free speech. Every niche interest or topic will have a reddit or a subreddit community, that can be observed, or engaged with, to glean insight and an understanding into the thoughts and feelings of that community around a subject.
There is a marketing adage that states "if you want to understand people, look at what they search for, not what they say." This doesn't quite hold true with Reddit. The anonymity and community-focused nature of the platform means genuine insight can be gleaned from its communities and threads, without the need to necessarily participate.
Keep an eye on these platforms
For anyone that has ever been able to look back at their first tweets, it's a reminder that at one point the platform felt new, innocent and unencumbered by bots, hate speech and incongruous advertising solutions. It's also a reminder that exploring and becoming active on a new platform is a journey – and the first step in doing that is simply to start; whether or not the best practice or strategy is necessarily certain or knowable. With that in mind, here's three potential Twitter alternatives to explore…
Mastodon
Founded in 2014, Mastodon has received the majority of attention in the recent conversation about Twitter alternatives. In recent months the decentralised, open-source social media platform has grown to ~3M monthly active users largely on the promise of a more democratic experience. Whilst initial hype and migration numbers may have subsided, Mastodon is one platform to keep an eye on. This is particularly true for technology professionals: currently the highest volume of servers (communities organised around specific themes, topics, or interests) relate to IT, web development and information security. It would be no surprise if many subsections of the tech community made Mastodon their new home, similar to Discord with the gaming community.
Tools such as Movetodon also make it easy to find accounts known from Twitter, meaning brands and users can explore the platform without starting from scratch with accounts and subjects to follow.
Post
Founded by former Waze CEO Noam Bardin, Post promises content moderation and to be "a civil place to debate ideas." The mission is otherwise similar to Twitter – to bring news and social media together.?
A waiting list is currently in place, but Post's brand promise may make it an interesting platform to explore if indeed civility does reign. The feature set is currently quite basic, but if Twitter's uncertain future continues as it seeks a new CEO, Post may begin to grow rapidly. For the B2B tech community, its value will depend on whether or not a form of community migration takes place to the app – something which can often happen quickly. Keep a watching brief on Post.
Hive
One of the platforms to benefit in a dramatic surge in new users was Hive, purportedly run by just two founders. The app promises "a new age of social media… bringing back what you used to love about social media in a new way."
There is a throwback feel to Hive – something akin to MySpace – and it may take on a more entertainment and culture focus, so it may begin to rival Instagram and Facebook more than Twitter. If anything, the experiment in a less "algorithm-heavy social media" experience is something to pay attention to.