Wimbledon by Numbers – Women take Centre Stage
With strong sunshine, plentiful Pimms and some captivating tennis on display Wimbledon 2015 has got off to a roaring start.
Today we turn our attention to the women and the social media performance of the top three seeds; Serena Williams, Petra Kvitova and Simona Halep.

The charts show it's not just on the tennis court where Serena Williams, winner of the last three Grand Slams dominates. She has consistently generated significantly more buzz than her rivals over the past 30 days and is head and shoulders, above Kvitova and Halep in terms of the sentiment analysis for these conversations.
With 4.72 million Twitter followers she is also the most followed athlete in professional tennis and has harnessed this channel very effectively to engage with her fans. This has undoubtedly paid off financially too, as outside of tennis it is estimated she earns between $15-20 million every season through endorsements with the likes of Nike and Kraft foods.
The defending champion Kvitova is a distant second with 244k followers but at only 25 years old she is a rising star of the female game. She has a respectable Klout score of 68 and is using her Twitter profile very effectively to give her fans an exclusive glimpse behind the scenes.
Simona Halep performs poorly on our Twitter analysis with just 17.7k followers and a sentiment score of 54. However, to put these numbers in perspective she has only tweeted once! She has instead thrown all of her efforts into her Facebook profile where she has been rewarded with over 1 million likes.
As Wimbledon based PR and communications specialists we'll be analysing social media data throughout the tournament.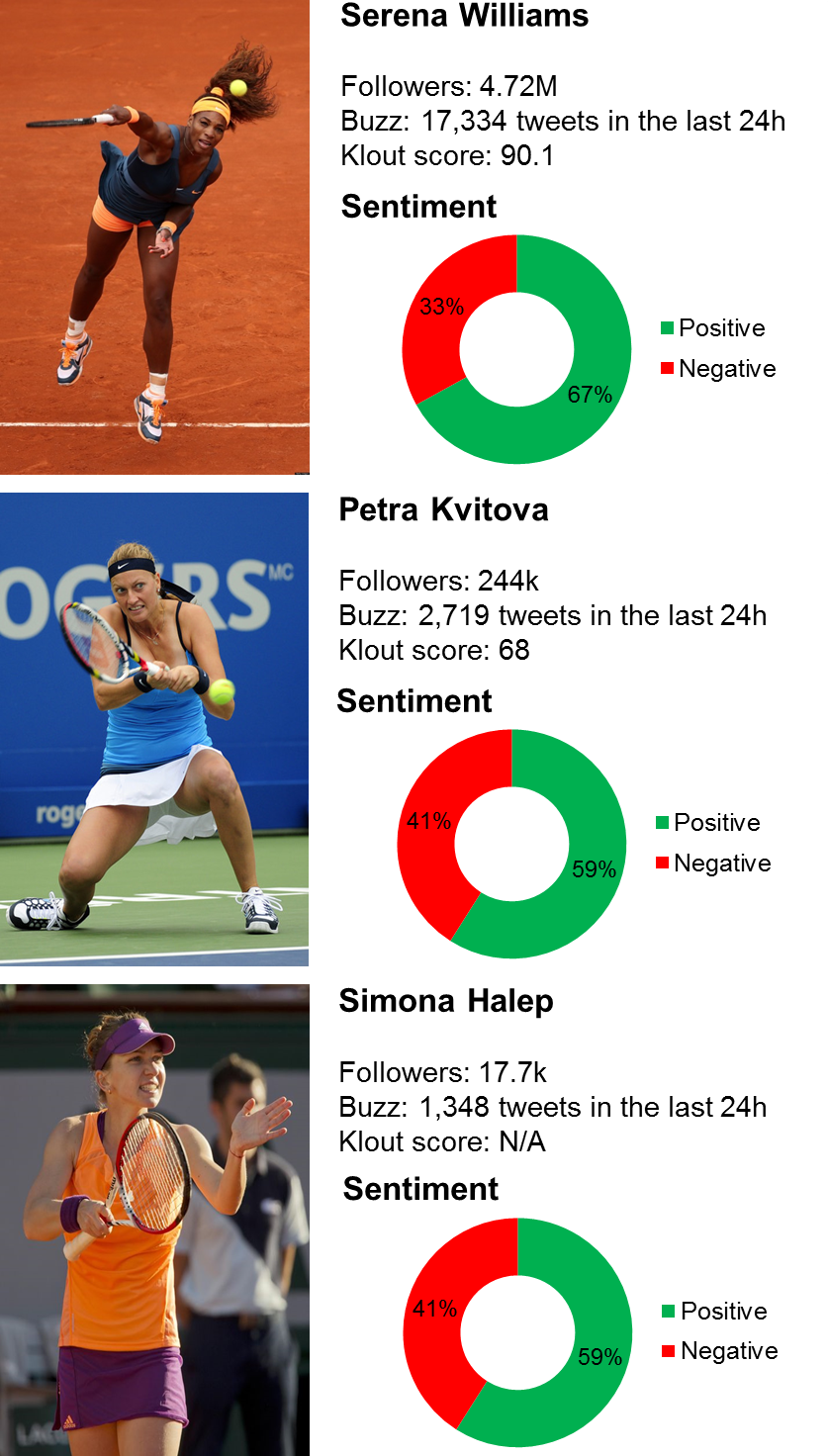 Written by Rob H.