Wimbledon social media analysis
All eyes are on Wimbledon as the world's most prestigious tennis tournament gets underway. As a Wimbledon-based PR & Communications agency we'll be using this blog over the next fortnight to analyse the main talking points on social media.
With over 270,000 tweets posted over the last 7 days there is much to talk about and as the graph shows, #Wimbledon is set to be one of the most widely used hashtags globally in the next two weeks.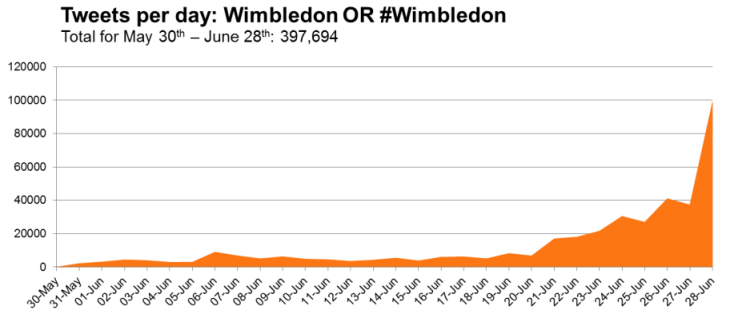 To kick things off we've analysed which players and stories are generating the most buzz. Among 98,000 tweets posted in the last 24 hours, the Wimbledon official Twitter profile has been the most prolific and the most successful, with hundreds of interactions per tweet. This is without any doubt the most influential profile on the subject, a must follow for all tennis fans: @Wimbledon
As usual, newspapers and magazines are reporting from the tournament. On Twitter the news that sparked the loudest buzz was the announcement that David Ferrer was forced to withdraw with an elbow injury. As for special activities, the one that resonated best with the tennis fans appears to be the BBC's 'What makes the perfect Wimbledon serve?' special guide, which generated over 160 interactions when it was posted, while the page was shared over 300 times.
Finally, celebrities have started wishing good luck to their favourite players, Rio Ferdinand's best wishes to Andy Murray was much appreciated by his followers.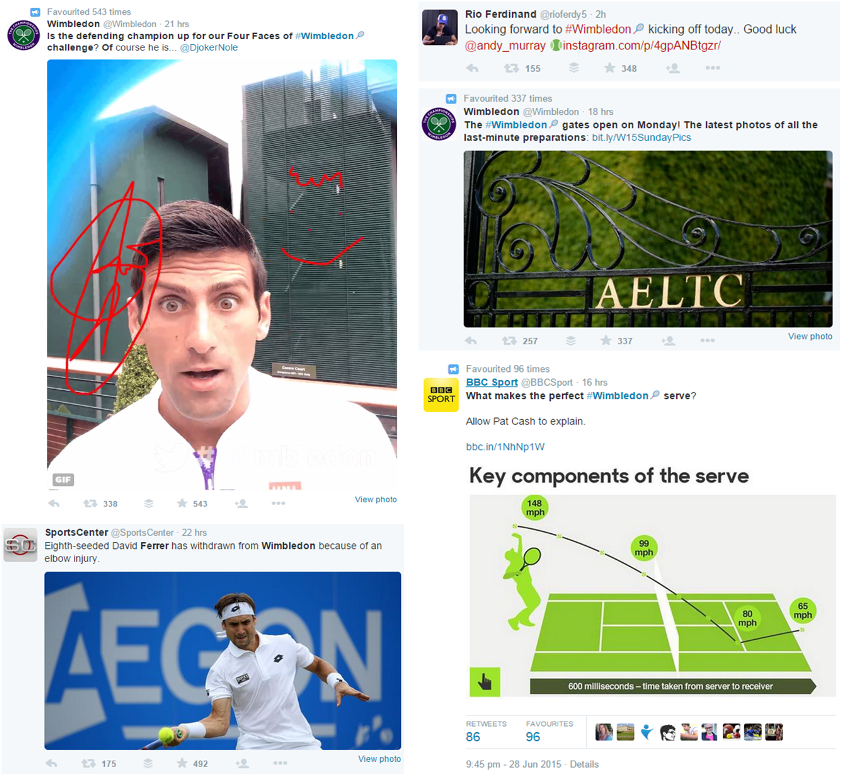 As for the players, we decided to analyse the male top three seeds to find out who is serving up the most aces in terms of social media KPIs.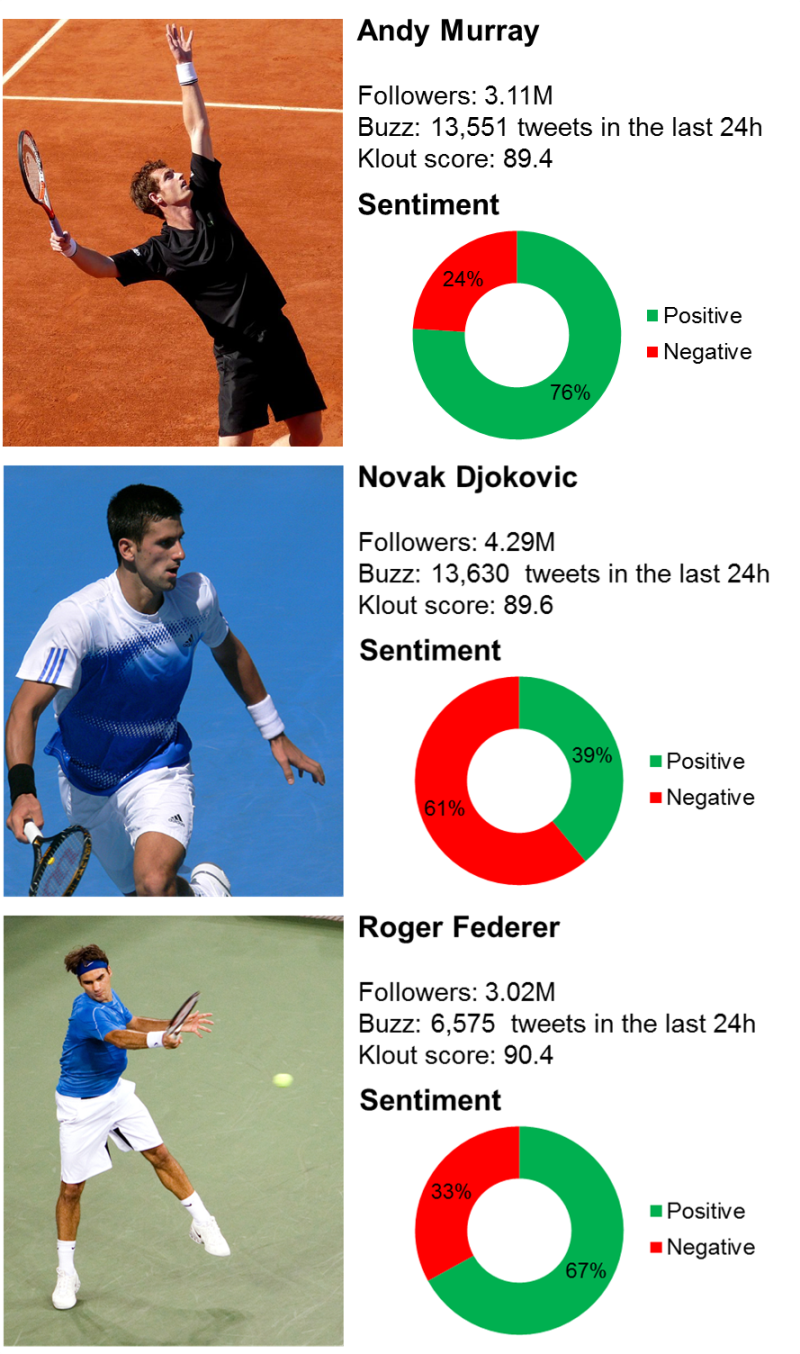 Djokovic has generated the highest buzz in the last 24 hours, but the sentiment analysis reveals that most of those conversations were negative, as the player was at the centre of a scandal about illegal coaching claims. Many tweets also reference his loss at the French Open and how it might impact his performance at Wimbledon.
Murray and Federer arrive at the tournament with fewer Twitter followers than the world's #1 tennis player, but both athletes can boast dominance in other areas. Murray was mentioned in over 13,000 Tweets and he has the best sentiment score: 76% of those conversations were classified as positive by Topsy.
Roger Federer didn't generate much gossip, just over 6,000 mentions for him in the last 24 hours, but the 33 year old player has the highest Klout score of the three, which arguably makes him the most influential twitter player at Wimbledon this year.
Stay tuned for more insights about #Wimbledon as we continue mining social media data for new insights. Come back tomorrow when we take a look at the top female contenders.
– Written by  Federico M.