SAY took home two awards at the prestigious Communiqué Awards on 6 July 2023. This year's ceremony, held at the Grosvenor House Hotel in London, marked its 25th anniversary celebrating excellence in the healthcare communications and public affairs industry.
SAY received the top recognition for the 'Excellence in Corporate Communications' and 'Excellence in Engagement Through Social Media/Digital Channels – Under £50,000' categories with our "Lift Up Your Everyday with Occupational Therapy (OT) Life Hacks" campaign for the Royal College of Occupational Therapists (RCOT).
The judges commented on what was achieved through a video message shown at the ceremony:
The award-winning campaign is RCOT's first-ever public health campaign. The campaign mobilises RCOT's 35,000 members to bring their expert advice to the nation in the form of 'OT Life Hacks': practical, achievable advice to help people take small, positive steps to lift up their everyday lives at home, work, school and play.
Joint Managing Director of SAY Stefi Rucci said:
Occupational Therapists (OTs) help people to help themselves, but their role and purpose in people's recovery and well-being is often misunderstood. In a climate of declining public health and with access to healthcare professional support under increasing pressure, the campaign empowers people to help themselves by providing advice and support to enable them to keep doing what they love and need to do.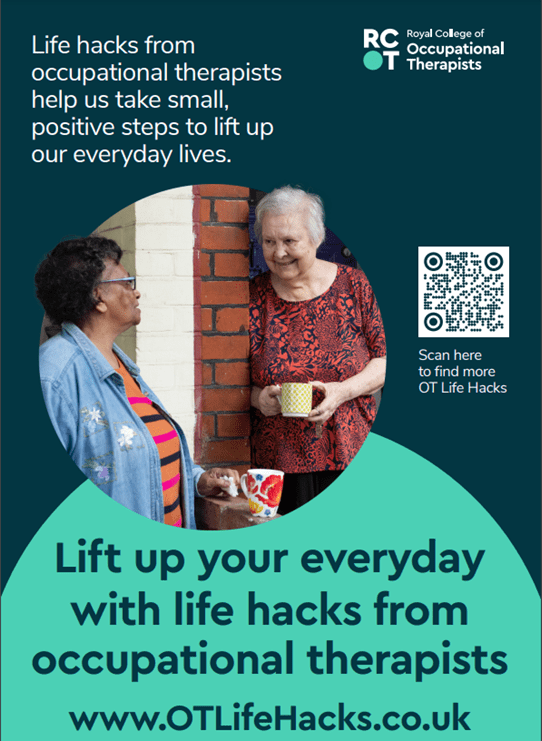 The campaign elevates the profession in the eyes of the public, bringing awareness of the power of occupational therapy to a new audience whilst helping drive positive change in people most likely to need future intervention from health services. 
Over 7.8 million people were reached by a campaign that involved over 1,000 OTs delivering their professional advice through multiple channels, bringing their expertise to new audiences during OT Week, RCOT's annual awareness raising campaign. Social media reach was up 82% on the previous year's OT Week and the CTR of the campaign's videos demonstrated that the advice and delivery resonated with the target audience. 
Find out more here about SAY's healthcare campaigns that deliver what matters most.